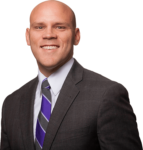 When things don't work out for you financially and your liabilities far exceed your assets, filing for bankruptcy seems like the next best option—and in many cases, it is. The federal courts can relieve people of previous debts or provide more favorable repayment plans so that debtors can start over on a clean slate.
Like most things, though, there are upsides and downsides to filing for bankruptcy. Suffice it to say, it is not always the most ideal solution for anybody going through financial distress. Signing away your debts for good is a colossal decision that comes with consequences along the way. You should think long and hard, consider all other possible options, and learn how to manage a bankruptcy before coming to a decision.
Why should I do it? We discuss the answers to these questions below.
Why do people declare bankruptcy?
Of course, people declare bankruptcy to receive debt relief or—in the case of Chapter 13—better repayment options. You'd be surprised to know, though, that many people who declare bankruptcy do so to get creditors off their backs – to put an end to relentless phone calls, demand letters, and pressures from collection agencies and entities that they are indebted to.
You see, when you file for bankruptcy, you activate what is called the automatic stay, which is an injunction that prohibits your creditors from contacting, pursuing, or taking any action against you while your case is in court.
When should I file for bankruptcy?
Bankruptcy is generally the last resort of individuals and businesses that are in deep debt and find no other way out. If this is where you currently stand, then filing for bankruptcy makes sense and may even be beneficial.
Ask yourself these four questions to evaluate your current financial position and assess whether or not bankruptcy is the right route for you:
1. What's my liability-asset ratio like?
Do you owe so much more money than you own, that servicing your debts alone already eats up your entire income? If you have little assets left, filing for bankruptcy and getting a discharge could end up benefiting you immensely.
2. How am I currently paying for my debts?
Paying for your debts with a credit card will only put you in more debt. If this is how you're currently paying off your creditors, then maybe it's high time to file for bankruptcy and break the cycle.
3. Have I tried negotiating with my creditors?
When you're having difficulties paying your dues, the first thing you should do is talk to your creditors and see if you can negotiate a better repayment plan. If they don't agree and you've come to a point where it's near impossible for you to pay them, bankruptcy could be a reasonable recourse.
4. When will I be able to pay off all my debts?
If you've already computed the total of all your debts and realized that you'll have a very hard time paying them off within a five-year time frame, then going ahead with bankruptcy protection might provide you with the relief you desperately need.
What do I have to do before filing for bankruptcy?
Before making any decision concerning bankruptcy, make sure to learn as much as you can of the possible benefits and consequences that it may entail. For one, there are different types of bankruptcies, and your case is most likely to fall under Chapter 7 or Chapter 13.
In Chapter 7 bankruptcy, all your non-exempt assets will be liquidated and the money will be used to pay your creditors. Any debts left after the settlement will be discharged. Chapter 13, on the other hand, is a reorganization plan where debtors are given more time and more affordable payment terms to settle the debts. Also, keep in mind that once you've filed bankruptcy, it's going to reflect on your financial records and may affect your ability to avail of loans for the next 5 to 10 years.
If you're thinking about filing for bankruptcy any time soon, an experienced bankruptcy attorney can help shed a light on your situation and make the process more manageable on your end.
---
Thanks to Stuart Peterson of the Peterson Law Firm in Tempe, AZ for this guest post.