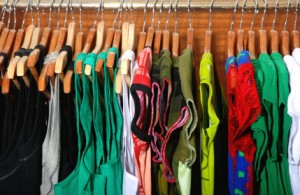 Written by Summerville Bankruptcy Lawyer, Russell A. DeMott
If you file bankruptcy, whether it's a Chapter 7 case or a Chapter 13 case, you'll have to go to a hearing. There is no bankruptcy law about what you should wear, but I have a few tips.
As I've discussed before, if you file bankruptcy, you'll have to go to a hearing called a 341 meeting or First Meeting of Creditors. I always meet with my clients a few days prior to their hearing to go over the procedures for the hearing, how to get the hearing, where to park, and any issues I see that may come up during the hearing.
This week I was conducting one such meeting—in this case by phone—and the client had one last question. She prefaced it by saying, this is probably a stupid question. I told her to ask away and that there were no stupid questions when dealing with the complicated world of bankruptcy law.
She then asked, What do I wear to the hearing? I told her that it was far from a stupid question; it was actually a good one. In fact, I normally remember to discuss this with clients but forgot this time.
First, there is no judge at the hearing. A trustee presides over your case. That doesn't mean, however, that you should dress too casually. You should show respect to the trustee, the court, and the process by wearing decent clothing to your bankruptcy hearing. I call it dress casual. You should not show up in flip flops, a tee shirt, and shorts. But you don't have to wear a suit and tie, either. My personal preference is that my clients avoid jeans, shorts, tee shirts, or other clothes that are too casual for court.
Second, the goal is to show respect and, at the same time, blend in. If you dress like a slob, you may be remembered for that. So, too, if you dress to the nines you maybe remembered for that as well. After all, it just doesn't look right to appear affluent—even if you are not—at your bankruptcy hearing.
Remember to dress up just a little, but not too much, for your bankruptcy hearing.