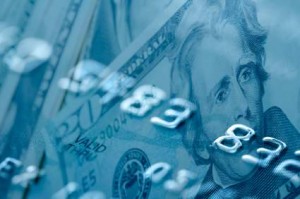 Written by Charleston Bankruptcy Lawyer, Russell A. DeMott
Credit cards. They are why many of my clients end up in bankruptcy. I compare credit card issuers to drug pushers. They always need new people to get hooked on their drug. And they want you to use, use, use–just don't overdose. Unfortunately, many do overdose.
Credit card lenders allow borrowers to run up lines far in excess of anything they can ever repay. I routinely see folks who owe far more on credit cards than their total yearly incomes. It's like the mob for some people–there's no getting out. They have what I call a "farmer's mentality." They'll get that windfall–that "bumper crop" and somehow catch up. But for most folks, that day never comes. Then comes the rise in interest rates, and the credit card companies push the borrower right into bankruptcy.
What has amazed me during my fifteen years of practice is that this hasn't changed a bit. Folks try to work something out with card issuers. But the response is always the same: "There's nothing we can do to lower your payment or interest." Interestingly, when the borrowers default, card issuers will then take a fraction of the amount due in satisfaction of the debt. Go figure.
PBS Frontline has done an excellent job investigating both the financial crisis we're in, as well as how the credit card game is played. This video post is about an hour long, but well worth watching. The credit card deck is stacked against the American consumer, and this explains this sad fact in great detail.   NOTE, this is only the first chapter of the hour-long report.   Click here to watch the other chapters.   Each chapter is 7-8 minutes or so.
Ultimately, and as one of the bankers explains in this report, we must protect ourselves. To do that, it's important to know that Congress has sold out to the credit card lobby–less so now than a few years ago, but still Congress is very much beholden to the financial services industry. This means YOU need to look out for YOUR family. Don't expect any meaningful help from Washington. Know the rules, and avoid using credit cards unless you must. Use a debit card, pay cash, use checks.   As with drug pushers, just say no.