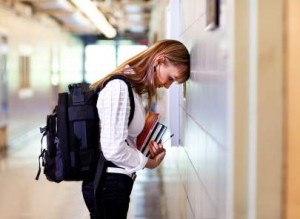 Written by Charleston Bankruptcy Lawyer, Russell A. DeMott
Student loans are, practically speaking, almost non-dischargeable in bankruptcy.  The Bankruptcy Code and the law interpreting it says, in essence, that the debtor must be disabled and that he must prove he is–and will be–unable to repay the student loans. The fact that you paid a fortune for your education and got a crappy job (or no job), well, that's your problem.  And this applies to both government-backed loans as well as private student loans.
Student loan defaults are at record numbers.  My friend, Atlanta Bankruptcy Lawyer Jonathan Ginsberg, did a post on this entitled, "Student Loan Debt May be a Bigger Problem than Credit Card Debt."  And it's not just Jonathan Ginsberg who's noticed. Time magazine has taken note on several occasions.  See, for example, "Scariest Student Loan Debt Numbers,"  reporting that over 100 billion dollars in student loans (that's billion) will be taken out this year and the total amount of outstanding student loans is one trillion dollars (that's trillion!).
I was dealing with a tax issue this week and BAM, it hit me
As I dealt with a client with a "tax mess" this week, the contrast in how we deal with income tax debt and student loan debt struck me as truly bizarre.  Income tax debt–generally speaking–is dischargeable if the debt is more than three years old. (See Using Bankruptcy to Discharge Tax Debt for a more detailed discussion.)  One of the more notable–and truly stupid–changes to student loan dischargeability law in the 2005 bankruptcy "reform" was to treat private student loans the same as government-backed loans.  Now, thanks to Congress, a student be can defrauded by one of the many sham online "universities," take out a bunch of private student loans, and be in just as much trouble as someone who got a real education.  What a nice touch.
But this does help you go to school in your pajamas!

Education Connection says it all: Go to school in your pajamas!  These ads (click here) are my favorites.  (By that I mean the most likely to induce vomiting.) Click a few buttons and you, too, could make over a million dollars more!
I don't really have a problem with the snake oil these schools try to sell.  Buyer beware and all that.  But what really irks me is that private student loan lenders get "most favored creditor" status just like the government-backed lenders.  (With the government-backed loans the government subsidizes and guarantees the loans.)
The "bam" that hit me was the stark contrast in how the U.S. government has made it relatively easy to discharge tax debt (that's debt owed to the government itself!) and so difficult to discharge debt to some company making private student loans for girls in their pajamas getting online degrees.
Stop the craziness!
Student loan dischargeability law is nutty enough when it comes to government-backed loans.  But putting private student loans on this same level boarders on the insane. How can it be that private student loans are harder to discharge than taxes–debts owed directly to the U.S. Government?
Making unsecured debt difficult to discharge is bad public policy.  It encourages predatory lending and the proliferation of Snake Oil Universities where gullible consumers are promised riches if they just get a college degree by studying in bed in their pajamas.  It also drives up tuition.  Universities–both the real ones and the pretenders–charge more because students have the ability to borrow more.  People should be better consumers, sure, but to punish them by making their bad decisions burden them for the rest of their lives is too punitive and only encourages irresponsible lending.  Sounds a bit like the toxic mortgage mess, doesn't it?  But actually, the growth of college tuition is a far bigger bubble, according to Moody's Analytics.
There is no reason private student loans should be more difficult to discharge than debt owing Visa and MasterCard.  And they most certainly should not be more difficult to discharge than income tax debt owed to the U.S. government.
Reform is badly needed in this area. Hopefully, Congress will decide to do some "nation building" here in the U.S. and start focusing on the needs of its constituents.
Postscript: For information on student loan dischargeability issues, see parts one, two, and three of my series at Bankruptcy Law Network entitled, "The Worse Kind of Debt You Can Have: Student Loans."  Only .04% of student loans are discharged in bankruptcy, according to a recent Time Magazine article.