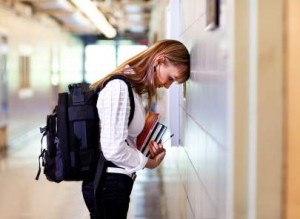 I've said that buying college is like buying anything else: you need to be wise consumer.
I came across this interesting infographic a few days ago at FrugalDad.com, a great website for money-saving tips.
What follows below is a short post following the graphic by my friend and law school classmate, Dr. James Klauber. Dr. Klauber is now President of Owensboro Technical & Community College in Owensboro, Kentucky.
First, take a look at this:

Myth #1–A College Degree is too expensive
First,  students seeking a bachelor's degree often overlook their local community and technical college as an option to save a tremendous amount of money and get a quality education at the same time.
The first two years of college are composed of similar courses.  The question is if you want to pay three times the cost to receive the same course?  You can borrow a lot less (students receiving Pell often find that they have money left over at the end of the term), and save a lot more for when you transfer to a university as an academic Junior. Often at a community college, students find that their classes are smaller than those core general education classes at a big university.  Faculty are dedicated to teaching, not research, and you actually get to interact with the professor and not a graduate assistant.  On line and hybrid options are more readily available to accommodate students who have to work or support a family.
Myth #2–My credits from a community college will not transfer to a university
Community colleges are accredited by the same accrediting bodies as the big universities.  Their standards and course rigor are the same.  With that said, transfer of courses between institutions can sometime pose a challenge depending on the state where you live, the transferring university, and the course of study.  The remedy for this challenge is that students and their parents should first meet with a counselor at their local two-year college.  Work with that counselor to set a career pathway prior to the first day of classes.  Career counselors at community colleges are experts on navigating the maze of college transfer.  Work with them and let them show you the way!
Myth #3–I am the first in my family to go to college.  I can't do it.
Do not fear!  Your local community college has the resources there to help you succeed.  Those same counselors who will get you started on your trek to a career can help you stay the course, stay in school, and graduate in a timely manner.
Myth #4–A college degree no longer is relevant to obtaining better employment
Nothing could be further from the truth!  The problem in America is two fold.  We have a shortage of people who seek college degrees.  However, of those who seek degrees, there is a skills gap between what jobs are available in the national economy and the majors pursued by students seeking college degrees.  Graduates who find themselves unemployed often studied in majors that do not lead to jobs.  I was a History major in college.  There is a limited demand for historians in the national economy.  It is a good major to go to law school, or join the Army, or teach–I did all three.  However, other than those pathways, the degree is quite limited.
When seeking a degree, students should choose a field they enjoy but also make sure it is relevant to the national economy and where there is a demand for jobs.  Often overlooked is manufacturing.  We have heard so much that manufacturing is dead, the jobs have gone to China, blah, blah, blah.
Yes, that is partially true.  The unskilled jobs  that can be easily outsourced have mostly gone to China.  However, manufacturing is alive and well in the USA, if you are highly skilled.  The fact of the matter is that there is a shortage of skilled labor in America today.  Those skills can be obtained with a two-year Associates Degree, not a four-year degree.  Highly skilled manufacturing employees often find themselves making above that of their liberal arts bachelor degree peers!  They also have great opportunity to move up in those organizations if they continue their education in engineering, science, technology, or mathematics.
——
Thanks to Dr. Klauber for his post. Again, buy education like you buy anything else: Be a wise consumer!