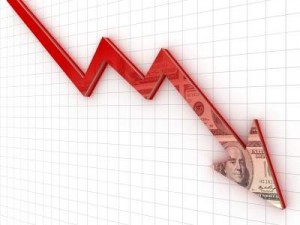 Written by Charleston Bankruptcy Lawyer, Russell A. DeMott
South Carolina median income numbers for cases filed on or after November 1, 2012 are now in effect. They are as follows:
Household of 1: $38,442 (down from $38,849)
Household of 2: $49,523 (up from $49,363)
Household of 3: $52,447 (up slightly from $52,428)
Household of 4: $60,143 (down very significantly from $64,898)
For each household member over four, add $7,500.
What's this mean?
For households of up to three, these changes are insignificant. However, this adjustment is very significant for households of four or more. If you're a household of four or more in South Carolina this affects you in two ways: (1) filing for Chapter 7 just got much more difficult and, (2) if you're filing Chapter 13, you'll likely be required to file a five-year plan, instead of a three year plan.
Let me give you an example for our family of four: If you filed bankruptcy on October 27, 2012, and your income (looking back six months) was $62,000, you would not have to complete the means test for either Chapter (7 or 13) and, if you did file a Chapter 13, you'd need to be in bankruptcy for only three years, rather than five.  If you filed bankruptcy November 4–a little over a week later–you'd be required to file a five-year bankruptcy plan.
And so…
Because real incomes fell for our hypothetical South Carolina family of four, bankruptcy just became a lot more difficult. And this is, in a word, stupid.  The system–rigged by credit card issuers back in 2005–says this: As median income figures fall due to a bad economy, we're going to make it more difficult on those having financial problems.  Nice.
These changes, which happen every six months, underscore an important consumer bankruptcy principle: timing is everything. Filing on the 30th of the month instead of the 1st of the next month changes the income calculation (called Current Monthly Income, or CMI for short).  This difference can mean having to take the means test or not, as well as having to file a Chapter 13 bankruptcy instead of a Chapter 7 bankruptcy.
The lesson for bankruptcy filers is that you need to advise your bankruptcy attorney if your income will change in the near future.