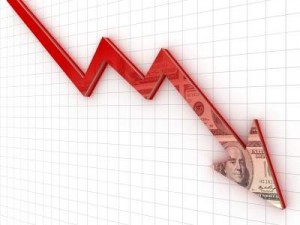 Written by Charleston Bankruptcy Lawyer, Russell A. DeMott
South Carolina bankruptcy filers will now have to face the reality of lower median income figures starting November 1.   "Median" means the 50th percentile–that is, half people in that group are above that point and half below.
The Bankruptcy Code's means test is a key component to consumer bankruptcy.   You must complete the means test if your income is over median income for the number of people in your household.   This means that any analysis of your options under Bankruptcy Code starts with (1) determining how many people are in your household (family of 1, 2, 3, etc.) and (2) determining whether your income is above median income.
Why is Median Income Important?
Median income figures are very important because if you "fail" the means test (have too much income left after all allowable expenses), your Chapter 7 bankruptcy filing is presumed to be an "abuse" of Chapter 7.   You can rebut this presumption, but sometimes that's not easy.   And if you are required to file a Chapter 13 bankruptcy, you must make payments for five years, not just three.   Having an above-median income, therefore, may (1) result in you having to file a Chapter 13 bankruptcy and (2) having to make Chapter 13 plan payment for five years, rather than only three years.
Why Might the New Figures Be Important to Me?
If you're reading this, it might just be because you have financial problems.   We are, after all, in the worst recession since the Great Depression of the 1930s.   Because of this, people are earning less money, and median income figures are going down.
What this means is that, as Topeka bankruptcy lawyer Jill Michaux aptly puts it, "The Means Test Gets Meaner."     The lower the median income figures, the more difficult it is to file a Chapter 7 bankruptcy and the longer you must pay if you file a Chapter 13 bankruptcy.
Oh, The Irony!
In case you hadn't figured it out, this means that the poorer people get, the harder the government makes it for them to get out of debt.   While this result was certainly not intended when Congress passed our current Bankruptcy Code in 2005, it's a consequence all the same.   In normal economic times, incomes rise, if only gradually.   But now that we're in this bad economy, incomes are actually falling.   As one man said to me in frustration last week in bankruptcy court here in Charleston, "the government screws up the economy and then wonders why we can't pay our debts!"   Tightening up bankruptcy laws on the eve of the Great Recession certainly has been bad timing, that's for sure.
The Lesson
The lesson for Congress here is that rigid formulas to fix problems just don't work.   It's best to give judges the discretion to look at the facts and do what judges do–render judgment.   Bankruptcy judges live in the districts in which they preside, and they know who should be in Chapter 7 or Chapter 13 based on their knowledge of what expenses are reasonable for that area.
The New, Meaner Numbers
Household of one: $36,457 (down from $39,052)
Household of two: $49,685 (down from $51,191)
Household of three: $51,887 (down from $55,099)
Household of four: $62,056 (down from $65,421)
Add $7,500 for each household member over four.