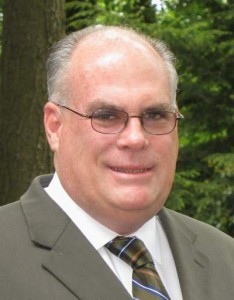 Guest Post Written by Elyria, Ohio Bankruptcy Lawyer, Bill Balena
Keeping your bankruptcy filing from your boss is one of the most common concerns of many new bankruptcy clients.   Let's get one thing straight immediately.   In a chapter 13 bankruptcy the preferred method for funding the plan is by a pay order.   So, in a chapter 13 case someone in your company's payroll department is bound to find out.
In a chapter 7 or chapter 13 bankruptcy petition, you are required to list your employer's name and address in Schedule I.   Even though this is in the petition, your employer is NOT notified by the court of you bankruptcy case filing.   The only way in a chapter 7 bankruptcy your boss will ever find out, is if someone tells him.   Like you?
Why is it that you are afraid of your boss finding out?   The usual fears stated to me are:
I am a new hire and on probation
I am in management
I handle accounts
I handle money
I would be embarrassed
It's none of his business
They fire people who have bankruptcies
Do you think your boss or someone who supervises you already knows that you have money problems?   Do you have personal knowledge of anyone who has been fired for filing bankruptcy?   I didn't think so.
My wife works in upper corporate management with a multinational corporation.   She manages the people as well as being involved in strategic planning.   One day in passing she said that if she ever filed for chapter 7 or chapter 13 bankruptcy she would lose her job immediately.
The lawyer in me pounced.    I told her that was not possible.   Her answer:   Because they checked my credit report when I was hired, I assume that if my credit goes bad they will fire me.   Again, I wanted to know if this has ever happened to anyone.   Her answer:   no.   How can I be so confident about this?   Because €¦
The Bankruptcy Code Forbids Employee Discrimination Based on Bankruptcy Filing
You are protection by this law if:
You are, or have gone through a bankruptcy proceeding
You are insolvent either before filing a bankruptcy or while your petition is pending;
You have not paid a dischargeable debt
So now you know that your employer can not take action against you for filing or being in a bankruptcy proceeding.   Regular, nonunion employees are commonly called, at will employees.   That means if you can quit for no reason, you may be fired for no reason so long as it does not violate a law or a public policy.   This is a law that specifically protects at will employees.
But let's be honest for a minute.    Have collection agents ever contacted you at work?   They normally do at some point.   Often when this happens you are told make it stop or you are out of here.   A chapter 7 or a chapter 13 bankruptcy will make it stop.   It will make your boss or supervisor happy, and it will make you a better employee.
Bill Balena is a Consumer Bankruptcy Lawyer whose office is in the West Shore area of Cleveland, Ohio, the greatest location in the nation!   Too bad about our football team €¦and our baseball team.   But Lake Erie Rocks!   Click on ohiobankruptcysource.com to learn more about me, my firm, and the people I represent.   –Bill Balena
Note: The opinions expressed by Bill Balena about Cleveland, Ohio, its football team, baseball team, and Lake Erie are those solely of Bill Balena and not necessarily those of the Charleston Bankruptcy Blog, its writer, or its staff.       (Okay, in all seriousness, thanks, Bill, for a great post on an important topic.   I'll have to check out Cleveland one of these days.)