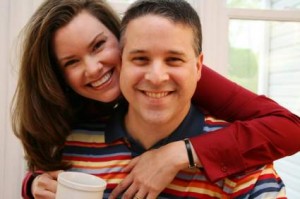 Written by Charleston Bankruptcy Lawyer, Russell A. DeMott
Filing bankruptcy when you're married usually means both spouses filing together, but not always.
The Bankruptcy Code is clear that even when a married couple files together, there are–almost always–two, separate bankruptcy "estates."   That means the husband's estate is one estate, and the wife's is another. Each spouse has his or her own "exemptions" in property, and so that means the property which may be protected from the bankruptcy trustee is doubled. (For example, each spouse gets $53,375 in home equity as an exemption.   So if both spouses are owners of the home, that exemption is doubled to $106,750.)
So when should both spouses file?
Because each spouse is a separate client with a separate estate and separate debts, bankruptcy lawyers must carefully examine each spouse's situation.   Do both have debt problems?   Many times not.   If, for example, the husband has all the debt and the wife is debt-free, it makes no sense for the wife to file bankruptcy even though she really wants to stand by her man.
Property considerations are important, too
And not all spouses own all their property jointly.   What if the wife has significant debt, but also significant non-exempt property?   Filing bankruptcy could lead to the wife losing her property.   Instead, she could explore other options.   If she's got that much property, can she consolidate her debts to more manageable levels?   Could she perhaps sell some property and, with the cash, settle with her creditors?
Each case is unique and always driven by the facts of the case.   So remember that there's no requirement that, just because you' re married, you must file bankruptcy if your spouse files bankruptcy.   Standing by your man doesn't always mean filing with your man.
Disclaimer: The title of this blog post could have just as well been: "Filing Bankruptcy with Your Wife: 'Stand by Your Woman.'"   For those of you who hadn't figured it out, the inspiration for the title of the post is Tammy Wynette's 1968 hit "Stand by Your Man."   Wynette was known as the "First Lady of Country Music" and had a whopping 17 number one hits during her career.   She died in 1998 at the young age of 55.   As I thought about how to deal with this issue, her song popped into my head.
Dedication: Of course this post is dedicated to Tammy Wynette.   Who else?