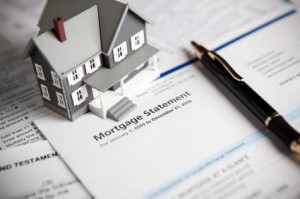 Written by Charleston Bankruptcy Lawyer, Russell A. DeMott
Bankruptcy isn't always your only option or even your best option. For some, it's the perfect solution. For others, it would just cause them more trouble than it's worth.
A reverse mortgage may be the answer
Reverse mortgages are a great solution for those who are, in the words of my mentor and Kalamazoo, Michigan bankruptcy attorney Paul Davidoff, "asset rich and cash poor."
The "asset rich" problem causes exemption problems–that is, they have more property (in home equity, cars, personal property, cash) than is allowable under the exemption statutes.  (Each state has them, and they provide allowances for how much property can be protected–"exempt"–from creditors.)
This is not an uncommon problem I face with older clients.  They may have significant credit card debt, for example. But they also have significant equity in their home.  Maybe they have a home worth $250,000 and only owe $50,000 on their mortgage.  That $200,000 is far more than we can protect here in South Carolina (the current exemption is $56,150 per debtor).
The way a reverse mortgage works…
Assuming the clients are over 62 years of age, they will likely qualify for a reverse mortgage. This allows them to borrow against the equity in their home. Unlike an equity line or other mortgage, they are not required to make payments on the mortgage note.  The note can be paid off if they choose to do that, or it will become due upon their death. And even then their devisees (typically their children) may pay off the reverse mortgage note.
One client I recently met with insisted that a reverse mortgage allows "the government to take my house."  That's not the case.  Some reverse mortgages are heavily regulated by the government, but many loans, such as VA and FHA loans are as well.  As we've seen over the past few years, a bit of government regulation isn't the worse thing in the world.
There are different types
There are several different variants to reverse mortgages, and you can find out about that in your required counseling session or from your mortgage originator. Home Equity Conversion Mortgages (HECM) are the type backed by HUD, the Department of Housing and Urban Development.  (Click here for more information and FAQs).
But how does this help me with my debts?
You can use the reverse mortgage equity line (some or all, as the case may be) to settle your debts. Remember that $50,000 of credit card debt? We can probably settle it for $10,000 to 20,000. Without having those funds, the credit card issuers would obtain judgments against you. At best, the judgments are liens your home, and your children will have to pay those off from the sale of your house after your death. At worst, the credit card issuers might levy an execution on your home forcing its sale.  Also, your credit rating would remain low due to the outstanding credit card debt until that debt is satisfied. If you're "cash poor," that's not an option.
Get all your options
The big lesson here is that your financial problems require a unique solution based on your circumstances. Investigate all your options before making any decisions.