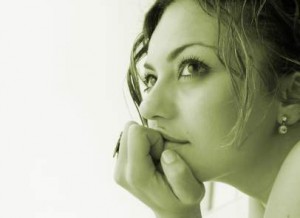 Written by Charleston Bankruptcy Lawyer, Russell A. DeMott
Life insurance is an important topic, especially if you're filing bankruptcy.   Your life insurance policies are relevant to your assets, your expenses, and the means test.
Life insurance is critically important to your financial health
I'll be up front about my bias.   I am a big fan of life insurance.   And there's some history here.
Back in the 1960s, my maternal grandfather died.   He left my grandmother with little to no life insurance.   As women often do, she outlived him by three decades.   And she was forced to live on an extremely limited budget.   As a kid, this didn't seem odd to me.   I didn't really understand.   I wasn't aware of my grandfather's lack of financial planning.   As an adult–and now one dealing with financial issues on a daily basis–my grandfather's lack of financial planning irks me.   I never knew my grandfather because he died when I was a baby, but I had almost daily contact with my grandmother and loved her dearly.   (She died about fifteen years ago.)
And then there have been several clients over the years where lack of basic financial planning–buying life insurance–has lead to disastrous consequences.   In one instance, I had a financially successful client who contracted cancer.   Needless to say, you're not insurable at that point.   He had a wife with a very limited earning capacity and three children.
Life insurance is important because it's part of a sound financial plan
If you have dependents (a spouse or children or both), you need life insurance.   My goal with clients is to not only deal with debt, but also to help them establish a sound financial plan.   Together, we discuss where they will be in two years, three, five, and so on.   Simply beating back the debt wolf at the door isn't the only thing client's need.
The bankruptcy process is a very thorough financial examination.   In fact, it's the most invasive financial prodding and poking you'll ever experience.   But it's required by the Bankruptcy Code, and we can also do constructive things during this process.
Like what?
We need to adjust your expenses so that your budget reflects appropriate financial priorities.   If you pay $250 per month for cable TV and "can't afford" life insurance, rest assured, I'll suggest you call Time Warner or Comcast and dial down your cable package.   The same goes for expensive cars, too much eating out, or other unnecessary budgetary expenses.   Again, we want you in a different place in 2-3 years.   We want a financial plan in place that does more than erase debt.
And there are additional benefits
Your premiums for term life insurance are considered legitimate expenses on Schedule J (your expense schedule) and are also a deduction on the means test.   And they should be.
Does that mean that you buy life insurance to qualify for a Chapter 7 bankruptcy?   Absolutely not.   As I pointed out in a recent post about buying a car prior to filing Chapter 13 bankruptcy, "Remember that everything you do must be in good faith.   That means you don't want to do something the trustee or bankruptcy court will view as improper.   You don't want to appear self-indulgent, greedy, manipulative, or like you're trying to game the system."
But if your spouse or children are dependent on your income, it's just plain reckless not to have life insurance.   It's a reasonable, necessary expense, and you should evaluate your need for it as you consult with your bankruptcy lawyer.   Have your lawyer work with you on getting an appropriate term policy to meet your needs.   Reasonableness is the key.   If you're making $40,000 a year, you don't need a million dollar policy; $200,000 to $300,000 is probably reasonable in that instance.
As with any other decisions you make always consult your bankruptcy lawyer prior to making any life insurance decisions.