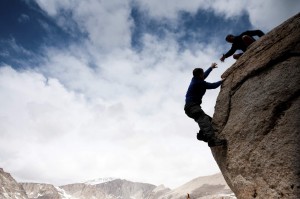 Written by Charleston Bankruptcy Lawyer, Russell A. DeMott
I met these clients after they moved to the Charleston area from up north.  Prior to moving to South Carolina for employment opportunities, they spent considerable time trying to sell their home.  Working through the HAMP (Home Affordable Modification Program) proved futile, and they simply ran out of financial reserves from which to make mortgage and credit card payments. They also tried a short sale, which their loan servicer rejected–no doubt causing an even greater loss to the investor (the entity who held the note).  The decision to file bankruptcy wasn't taken lightly, and it was a difficult decision for them.  It was great to see the relief on their faces when their hearing was over.  Here's their story:
Exhausted.  That's how I felt after 2 years of dealing with my mortgage company and the inexperienced people they hired to "Make Homes Affordable."  Both my husband and I worked in the mortgage industry for years.  We made an extremely good living.  Not living beyond our means, but definitely enjoying life.  We would save my entire paycheck every month, and pay cash for everything.  Then the bottom fell out of our world.  My husband was let go from the company we both worked at and 6 months later I was let go in a nationwide mass layoff over a voice mail by the CEO.  My husband went from job to job always hopeful that we could recover, but would inevitably lose the job due to layoffs within months. We began to use our savings to pay our mortgage and when that was depleted, we used our credit cards to ensure we made timely mortgage payments.  Once we realized that we were unable to make the minimum credit card payment and the companies began raising their interest rates to 30%, we decided it was time to sell our home.  We had our home on the market for 2 years.  During this time we also pursued a modification to our mortgage.  The mortgage company lost our application twice.  The third application was perpetually in process.   We eventually received an extremely low offer on our home.  We decided to pursue a short sale.  After 6 months, the bank turned down the offer.  They did not even counter!  We were crushed.  We tried a deed in lieu at that point which joined our modification in a constant state of being processed.  With no end in sight and now borrowing money from my parents to buy groceries, pay bills, living without heat because we couldn't afford oil, we stopped making our mortgage payments.  We just couldn't do it anymore and kept hitting obstacles with our bank.  No one cared, no one listened.
After we were approved for the Bankruptcy, we wondered why we waited so long.  We tried to do the right thing but sometimes the right thing is seeking someone who is educated to provide us with information that may take away our suffering.  I felt air in my lungs for the first time in years.  We had a fresh start.
———-
Notice Required by SC Rule of Professional Conduct 7.1 : "Any result the endorsed lawyer or law firm may achieve on behalf of one client in one matter does not necessarily indicate similar results can be obtained for other clients."